Faust
Vat Theatre
Written by: Aare Toikka based on the works carrying the same name by F.W.Murnau, C.Marlowe and J.W.Goethe, using August Sang's translation
Director: Aare Toikka
Designer and costume designer: Kaspar Jancis
Lighting designer: Sander Põllu
Composer: Kaspar Jancis
Video designer: Peeter Ritso
Choreographer: Marge Ehrenbusch
Cast: Katariina Ratasepp, Margo Teder, Ago Soots, Tanel Saar, Meelis Põdersoo and Madis Muul
An expressionist journey based on Murnau, Goethe and Marlow.

Faust is a restless scholar who is desperately seeking the essence of the universe but becomes frustrated by the limitations of the human mind. He has studied several subjects but he realizes that he still does not know what could direct the human kind towards a better future. God and the Devil place a bet on Faust's soul in heaven. Mephisto offers Faust a rejuvenating magic elixir and incites him to entice and betray the innocent and pious Margaretha. Will Margaretha perish and will Faust be unable to save her? Or maybe…
VAT Theatre's "Faust" is looking for the truth in art in the silent film aesthetics.
Friedrich Wilhelm Murnau is one of the great German filmmakers who played an important part in the expressionist movement. One of his most famous films is "Faust" (1926).
Johann Wolfgang Goethe wrote the first version of his verse tragedy "Faust" in 1773-1775. In 1790, "Faust. Fragment" was published. In 1808, "Faust I" appeared and "Faust II" was published in 1833 after the writer had passed away.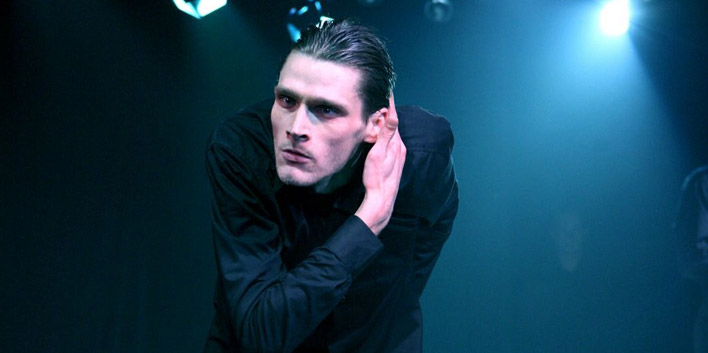 Christopher Marlowe wrote his play "The Tragical History of the Life and Death of Doctor Faustus" presumably during the years 1588-1589. Marlowe was an English renaissance writer, Shakespeare's contemporary and one of the greatest playwrights of his time whose legacy consists of seven tragedies.
Loe lisaks